The 2018 Myerscough Basketball Academy Summer Performance Camp will take place August 5th through August 10th at the High Performance Centre on the Preston-based campus.
---
Campers -- boys and girls -- aged 14-25 attending the 2018 Summer Performance Camp at Myerscough Basketball Academy will be given a comprehensive basketball education in a high intensity and professional environment, with sessions led by elite level coaches, experienced professionals and trainers. Attendees can expect over 40 hours of instruction across six days, including roughy 35 hours of court time, at the state-of-the-art Pure Leisure High Performance Centre. The remaining time will be dedicated to strength and conditioning inside the fully equipped S&C Suite.
Previous camps have included coaching from Tony Garbelotto (Glasgow Rockets, Great Britain, Scotland National Team), Mark Dunning (Reading Rockets), Daniel Gayle (Worthing Thunder), as well as Manchester Giants professionals Stefan Gill, James Jones and David Aliu.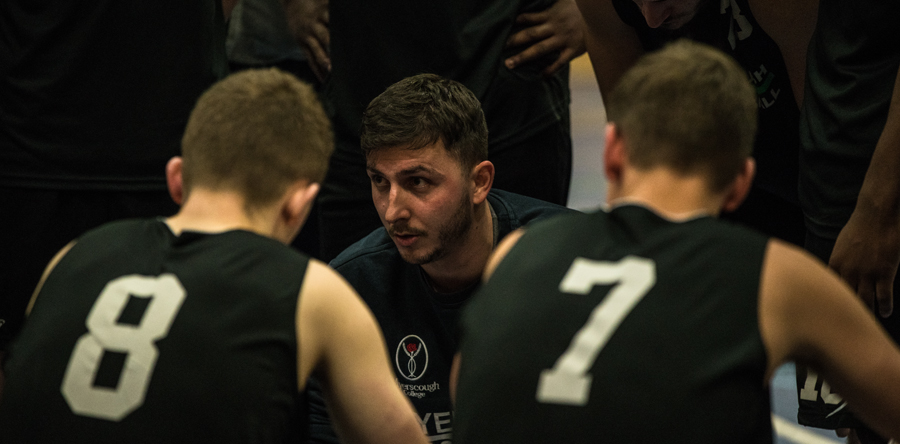 PRICING
Prices for residential campers is set at £295, running from Sunday to Friday. The non-residential price is £150 and will commence on Monday morning and end on Friday.
REGISTRTION
Places on the camp are strictly limited to 40 and will be allocated on a first-come, first-served basis. For more information regarding the Performance Camp and registration, fill out our contact form.
You can download a registration form here.
TIMES
The camp starts at 2:00 p.m. on August 5th at the Pure Leisure High Performance Centre. Non-residential campers commence camp at 9:30am on Monday 6th with each day for for non-residentials ending at 5:30 p.m. Residential campers will have dinner before strength and conditioning and individual practice until 10 p.m.
CAMPERS WILL RECEIVE A MYERSCOUGH REVERSIBLE TRAINING TOP
Campers are not required to wear these during camp -- available in adult sizes only.
ADDRESS
Myerscough College, St Michaels Road, Preston, PR3 0RY
CANCELLATION POLICY
There is a non-refundable deposit upon cancellation.
FOOD
Residential campers eat through the college canteen with three meals provided each day. Non-residential campers will need to bring their own packed lunch.
ROOMMATES
Campers can email with preferred roommate (two to a room), however, in previous years campers have had their own room.
VISITORS
Parents and friends are welcome to watch daily activity of campers, with visitor parking available in the allocated lot.