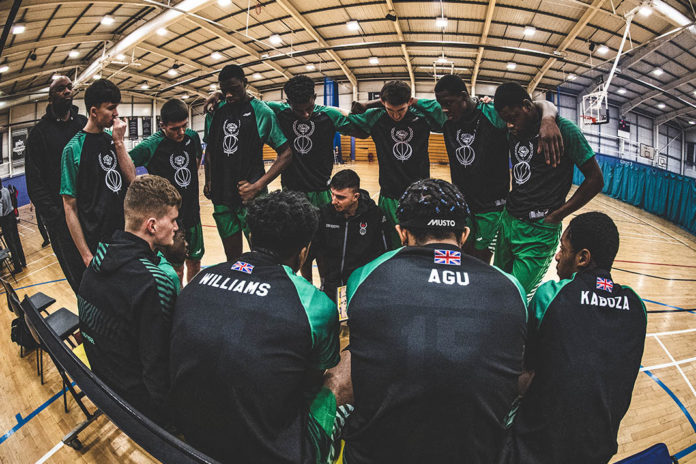 PRESTON, England – Basketball England has taken the decision to cancel all affiliated basketball activity for the remainder of the 2019-20 season because of the coronavirus (COVID-19) pandemic, the league announced Tuesday.
The decision, which comes just four days after the league suspended all competitions for two weeks, has been taken in consultation with the British Basketball League, Women's British Basketball League, Basketball Scotland and Basketball Wales, BUCS and the AoC Sport, and comes in light of increased measures to fight the spread of the virus issued by government on Monday.
"The most important thing is the health of everyone — that goes absolutely above the sport," said Myerscough programme director Neal Hopkins. "It is obviously devastating to to finish the season at this point, but basketball will be back. The most important thing is to support each other and stay positive in these unprecedented times."
It includes the cancellation of Basketball England's leagues — National League, affiliated local leagues, Junior NBA, the EABL, WEABL and ABL Finals and the Dynamik National Schools competitions, as well as England national team activity and talent programmes — Aspire — and Basketball England education courses.
Myerscough was due to compete in the EABL and U17 National Schools Final in Essex on Wednesday and Thursday, respectively. The Division 3 Men and Under-18 Men's teams, meanwhile, had three league games left and the Division 2 Women and Division 3 Men each had one.
"Basketball England is here to serve and protect its members. We know from feedback over the weekend that the basketball community want the governing body to protect people," said Basketball England CEO Stewart Kellett. "We also know that people want to play and stay involved and are disappointed with the cancellation, but we have to do what is right for the greater good of the country, to help stop the spread of the virus. We are very grateful for support on this matter.
If the situation and government advice changes, and there is opportunity to reinstate any basketball activity, Basketball England will consider this. Further information is provided in the FAQs section of the league website.
Basketball England will continuously monitor the situation and review the position to restart activity and gear up for the 2020-21 season and provide an update no later than Apr. 28. A policy on how the final NBL tables will be concluded is being considered and will be communicated on or before Mar. 27.
Myerscough's participation in the European Youth Basketball League Final Four is also in doubt with the spread of the coronavirus across mainland Europe, with travel restrictions in place in Estonia — the site of the 2020 finals.
Information used in this report provided by Basketball England.
@My_bball | #MySco