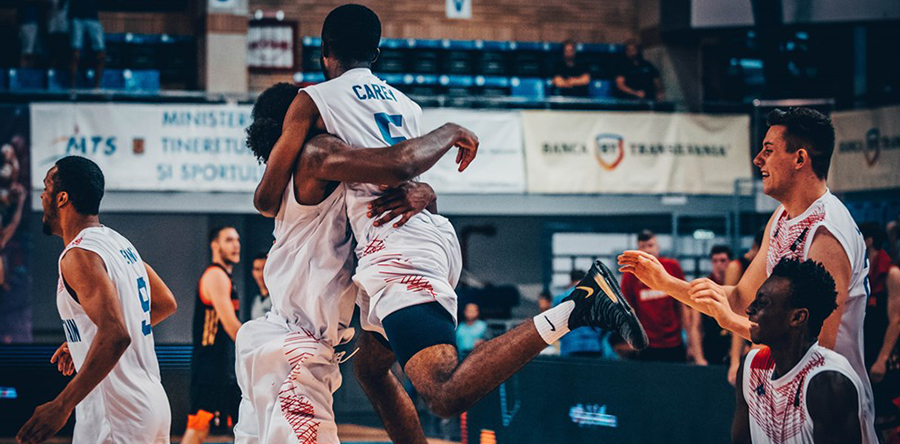 Myerscough alumnus Kyle Carey averaged six points and 5.1 rebounds during the 2017 Under-20 European Championships where Great Britain achieved its goal of promotion following an 81-65 win over Russia.
"Coming in we knew it can be a tournament of ups and downs and we found that to be true losing to the Netherlands our first game," said Carey. "But we regrouped and battled our way through and we achieved what we set out to do."
Great Britain, who finished third, grabbed the final promotion place joining Croatia and Romania in Division A for the 2018 European Championship cycle.
"It feels good to leave on a high note on my last year," said Carey as he played his final year in the Great Britain youth set up. "Not many GB teams get promoted so it feels good to be part of history."
The 2016 Deng Camp No. 1 overall prospect had a personal best 13 points against Poland on Friday, which helped Great Britain advance to the semifinals.
Carey will start his second year of in America this autumn at Barry University (Florida) after announcing his transfer from the University of Northern Colorado.
(Photo credit: FIBA)