Myerscough's George Darling has committed to NCAA Division 1 School Weber State on a full athletic scholarship for the 2016 – 17 season.
George will become the second Myerscough graduate to join the Wildcats following Kiko Stavrev, who will enter his second year in September. After receiving interest from a number of schools George has opted to head to the Big Sky conference and the once home of NBA star Damian Lillard, Weber State University.
"It's a dream come true to sign for Weber State, I'm looking forward to the new challenge and linking up with my new teammates whilst learning from new coaches, I hope to establish myself as a great player for the Wildcats". Said Darling.
"My Parents have always supported me and have helped so much, they are a huge reason why I got into basketball and I'd like to thank them a lot".
George who stands at 6'9″ and is original from Doncaster has made huge progress over the past 12 months playing with both Myerscough in the EABL and the Lancashire Spinners in Basketball England's Division 1.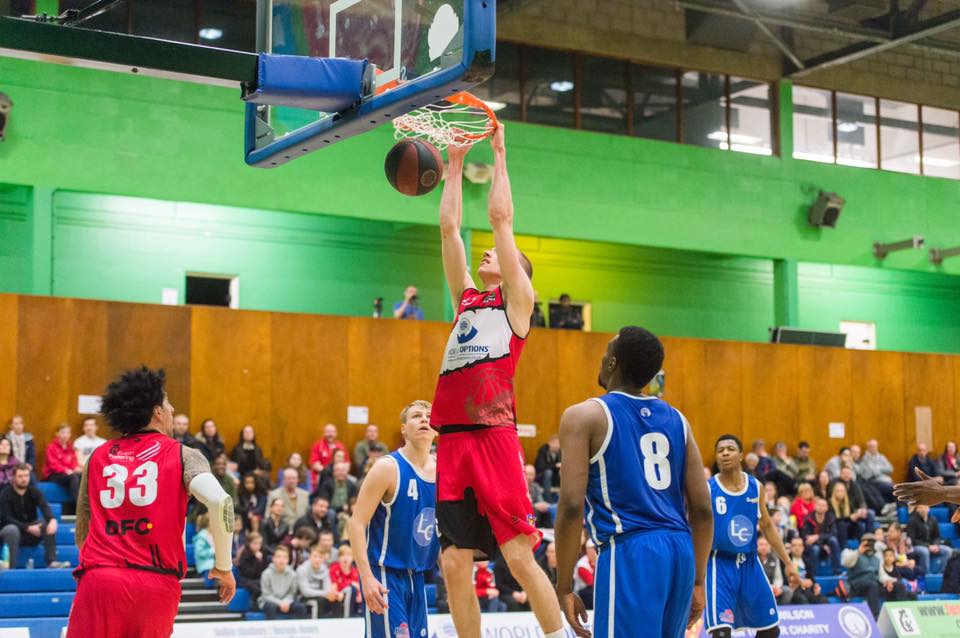 "Myerscough has helped prepare me for the next step, to have access to the Coaches and the great facilities has been great. It's also been a huge help to play with the Lancashire Spinners in NBL D1, playing at a high level has given me a lot of experiences which I can draw upon".
"My teammates at Myerscough have been brilliant, they have really allowed me to progress and have helped mentor me, they are all great guys and I have really enjoyed playing with them". Continued Darling.
Myerscough Head Coach Neal Hopkins commented "George has made immense progress this year and has a ridiculously high ceiling, we have a great relationship with Weber State and I have no doubt that they will do a fantastic job developing George".
"George has a unique skill set and is one of the most athletic guys we have seen, he will work hard and is a great addition to Weber State". Continued Hopkins
It's back to work for George who will compete for Myerscough in the AOC National cup semi-final next Wednesday before a summer of hard work in preparation for the next step.
We would like to wish George the best of luck!!