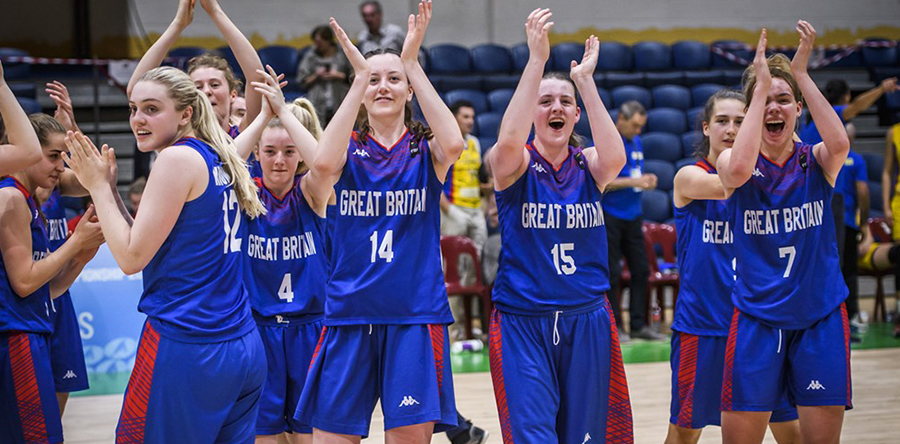 Myerscough's Shauna Harrison and Milly Knowles set out to help Great Britain achieve promotion at the FIBA U18 Women's European Championships — they however fell one game short, but both still had successful tournaments.
Harrison, who missed the first game through injury, ranked second on the team and 18th overall in scoring. She averaged 12 points in seven games on 40 percent (30-of-75) shooting, including going 13-of-16 (81.3 percent) from the free throw line. Harrison was also good for a team-leading 5.7 rebounds per game.
"I'm extremely happy and proud of the Great Britain team because we kept fighting until the last second," said Harrison. "Placing fourth out of 23 teams is a great achievement — it's a great time for all the junior teams."
Knowles started every game for Great Britain, whose promotion push came to an end against Poland in the bronze medal game. She averaged 4.9 points and 2.8 rebounds in eight games, and had a personal best 12 points and 5 rebounds against Macedonia.
"The big lesson I learnt was the importance of working as a team," said Knowles. "We succeeded when we played as a unit and what we achieved we can be proud of because we had such little time as a team beforehand."
The Myerscough duo will look to use their international experience in the upcoming season. They are equally hungry to continue their development.
Harrison finished, "The mentality is to keep working and competing at a high level."
Photo courtesy of FIBA.
@My_bball | #MySco