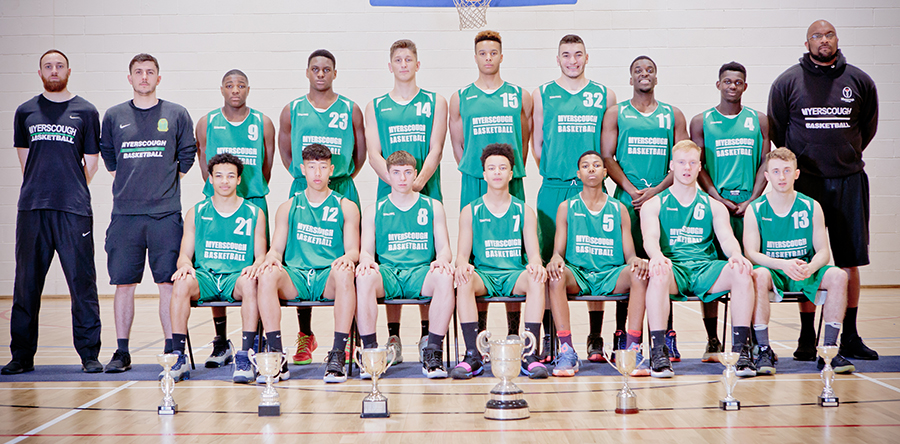 Following a two-year stint in National League 1 with the Lancashire Spinners, Neal Hopkins is dedicated to helping Myerscough Basketball Academy realise its full potential.
"I've enjoyed my Division One experience and feel that I stayed true to my philosophy of giving young players a shot at the highest level possible," said Hopkins. "I am fortunate to have basketball as a tool to help develop young players, but as I reflected on two memorable seasons I realised that my time and commitment is best served working solely with the Academy."
Hopkins, who guided the Spinners to their second-most total wins in a season in 2015-16, oversaw no less than 10 junior players, including the Deng Camp's top overall prospect in 2016, Kyle Carey, make the jump to Basketball England's highest tier.
The two-time Elite Academy Basketball League Conference Coach of the Year, however, is excited to return his focus to the programme he built from scratch beginning four years ago.
"Now is the right time to step away from the Spinners, who I would like to thank for the last two seasons," Hopkins said, who achieved a playoff appearance in 2016.
Hopkins will bring what he learned in NBL1 and apply it to Myerscough's own charge up the National League ranks — alongside his role with the EABL team, of course. He initially oversaw Myerscough's promotion to NBL3 in 2015 at the first time of asking and has big plans for the section.
"The goal is to push for promotion over the next few years and hopefully build on from there," he began. "We have an incredible opportunity to build Myerscough into a force at the senior national league level and it's great to have the support of the college.
"We would also like to have more of an active presence in Europe — something I am wholly committed towards as the players and staff place value on the experience it gives them."
Myerscough has been represented at internationally sanctioned tournaments in Estonia, Belgium, Luxembourg and the Netherlands.
"We have some extremely exciting young players in the programme and I really think they will benefit from my undivided effort," Hopkins said. "My heart is with Myerscough and the environment that we have been able to create.
"I want to make sure I can do everything I can for the programme and I am very excited and energised for the new season".
@My_bball | #MySco