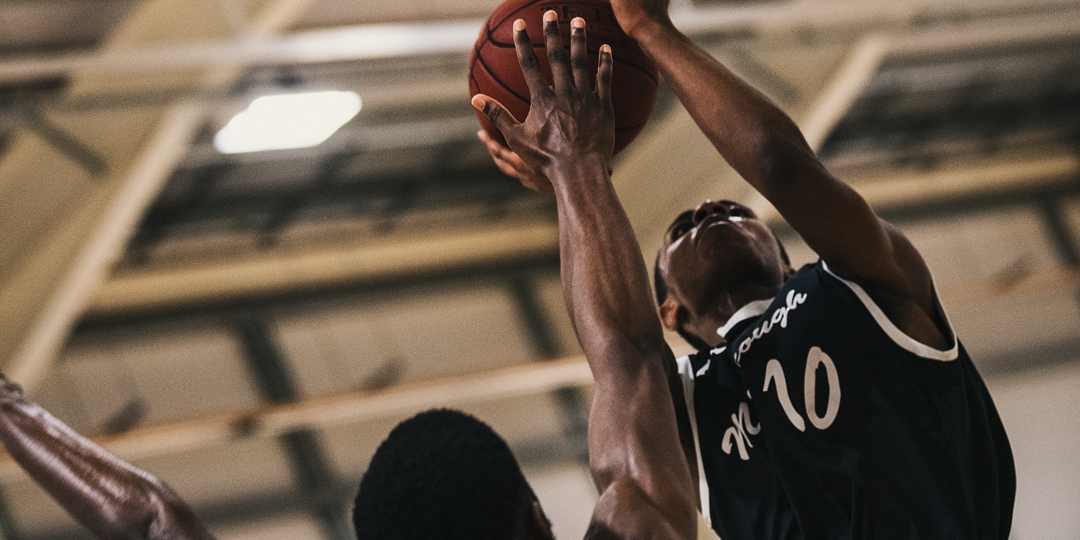 PRESTON – Bradley Kaboza scored a team-high 18 points as Myerscough defeated John Madejski Academy 94-71 in the EABL Playoff quarterfinals on Wednesday.
Myerscough, the No. 2 seed, advances to face No. 1 seed Barking Abbey in a semifinal-round game. It's a rematch of last season's EABL Final, won by Barking.
All five Myerscough starters reached double-figures scoring. Mate Okros, who hit five 3-pointers in the first half, and Amari Williams each had 17 points. Callan Low added 11 points.
"I was just trying to stay aggressive," said Myerscough guard Kaboza. "I'm an energetic guy and I wanted to do the things for my team that would help us win — getting assists, playing defence and scoring."
Myerscough led 29-16 at the 7:41 mark of the second quarter before JMA used an 11-3 run to climb within five. Sam Grant would hit a 3-pointer late in the half to cut it to a three-point game, but Okros sparked a 7-0 burst to restore Sco's double-digit advantage.
Kaboza, who had 15 of his points after the break, converted a tough 3-point play and then scored nine straight points to end the third quarter to help build a 69-56 cushion for Myerscough. The gap widened to 20-plus with 6:03 remaining where it remained.
"We lacked a little bit of concentration in spells defensively and it took a big effort to put the runs together, but when we were able to dig in at that end of the floor we looked like a very good team," said Myerscough coach Neal Hopkins. "JMA had some bursts, but we ultimately did a good job at containing them."
Grant had a game-high 19 for the Rockets. Arinze Emeka-Anyakwo scored 15 and David Chive added 12.
@My_bball | #MySco