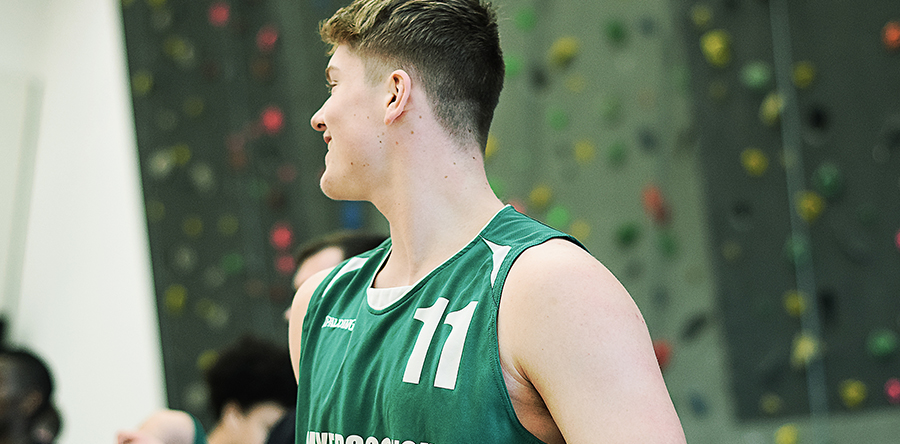 Myerscough Basketball Academy's Konrad Kantorski and Callan Low were named in Tony Garbelotto's Scotland Selects squad ahead of an exhibition in Stirling, Scotland tonight.
The game, which takes place at the Peaks tips off at 7:45 p.m., is against NCAA Division III's College of Wooster, and will be Garbelotto's first in charge of Scotland.
Kantorski and Low have both been contributing to Myerscough's early success in National League 3, and will be an important cog on the Academy's Elite Academy Basketball League (EABL) squad, which begins its season on Wednesday at Loreto.
"It's always an honour to represent your country, especially before such a big event like the Commonwealth Games," said Kantorski. "It really shows that the hard work we put in is recognised across the country."
Kantorski came out of the 2017 Deng Camp this summer as the No. 16th ranked prospect whilst Low also attended the camp in London.
"Making my debut for Scotland senior men in June was one of the highlights of my basketball career," said Low. "To be called up for the training squad working towards the Commonwealth Games is a great honour.
"I'm looking forward to playing against Wooster tonight, as it will be a great experience to play for my country against a team from the USA."
The Fighting Scots from Ohio are currently on a 10-day trip playing games in Ireland, Scotland and England. It is the third time the university has visited Scotland, and the first since 2011.
Tickets are still available via EventBrite priced at just £5 for adults and free for children with an adult ticket.
The exhibition will be available online via basketballscotland's official live streaming partner, Stream Scene. basketballscotland will also have a live feed via Facebook and Twitter from 7:35 p.m.
@My_bball | #MySco