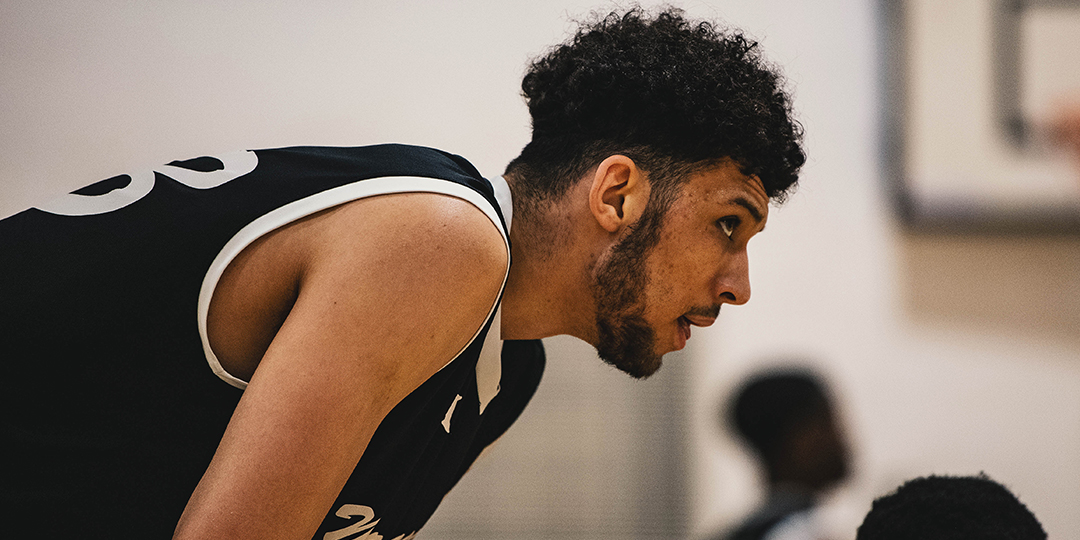 PRESTON – Myerscough forward and Casper College commit Sam Keita has been selected to represent Great Britain at the FIBA U20 European Championships Division A in Israel.
The 2019 edition runs Jul. 13-21, with Great Britain getting its Group A campaign under way against Turkey at 4 p.m. local time (2:30 p.m. BST) at the Shalom Zysman Sports Hall in Ramat Gan. GB then faces fourth placed finishers from 2018, France, in Tel Aviv on Sunday before returning to Ramat Gan to round out the group phase versus Montenegro.
"Being selected to represent my country has been a massive milestone," said Keita, who will make his European Championship debut. "It mean's a lot that I've been recognised as a valuable asset that will help the team."
Keita had a strong year against the under-20 age group with Myerscough in the European Youth Basketball League. He was named to the All-Star Five following Stage I in Estonia, averaging 6.0 points on 43.8 percent shooting and 5.8 rebounds in five games.
The 6-foot-10 forward, who came to Myerscough from CoLA for his third year, amassed 76 rebounds, including averaging 1.9 offensive boards, in 14 EYBL games. He chipped in 4.4 points and made eight blocks.
"Since attending Myerscough, the biggest improvement I've made is understanding the game at a high level," said Keita. "Playing in the EYBL has helped massively on the defensive end — being able to read ball screens and be a bigger problem for the opposition to score."
Great Britain is coming off a 10th place finish from a year ago, where it finished with a 2-5 record overall. The U20s grabbed wins over Greece and Ukraine in the classification phase to maintain its spot in Division A.
Great Britain Under-20 Men's Group A Schedule (All times BST)
Saturday, Jul. 13 – Turkey vs. Great Britain (2:30 p.m.)
Sunday, Jul. 14 – Great Britain vs. France (9:15 a.m.)
Monday, Jul. 15 – Montenegro vs. Great Britain (11:45 a.m.)
@My_bball | #MySco