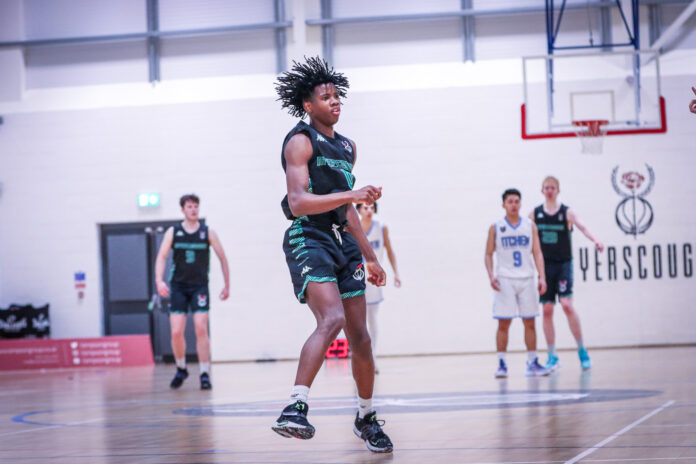 Preston – Juelz Robinson scored 25 points as Myerscough powered past Itchen College 90 – 68 on Wednesday afternoon. Myerscough will head to the EABL final 4 for a 7th consecutive time.
Myerscough would struggle in the opening exchanges as Itchen found a groove through Zak Missouri and Denzel Dangana. Juelz Robinson set the mark for Myerscough with back to back threes to tie the game at 10 points after 3 minutes.
Myerscough then put on a 12 minute shooting clinic, hitting again and again from downtown. Pedro Ellery and Euan Birch would convert 4 attempts a piece, whilst Zeki Cavli and Sam Cheshire also got in on the act. Myerscough would shoot out to a 27 point lead with 5 minutes to go in the first half. A shell shocked Itchen re-grouped and were able to stabilise as the half wound down but with a 54 – 34 lead at the break, Myerscough commanded the fixtures going into the second half.
Itchen fought hard in the second half, however Myerscough controlled their advantage and were able to maintain the separation. Myerscough were able to build on their lead down the stretch to advance to the final 4.
"I feel like the team came out strong, we were dominating the first half from the 3pt line. When it was my turn I felt like I executed well" Said Juelz Robinson
Euan Birch and Pedro Ellery would finish with 18 and 17 respectively for Sco' Whilst Denzel Dangana had 18 points for Itchen.
Myerscough will take on Sheffield College next Wednesday after they moved aside Oaklands College in their Elite 8 match up. The winner will advance to the Championship game.
@My_bball | #MySco