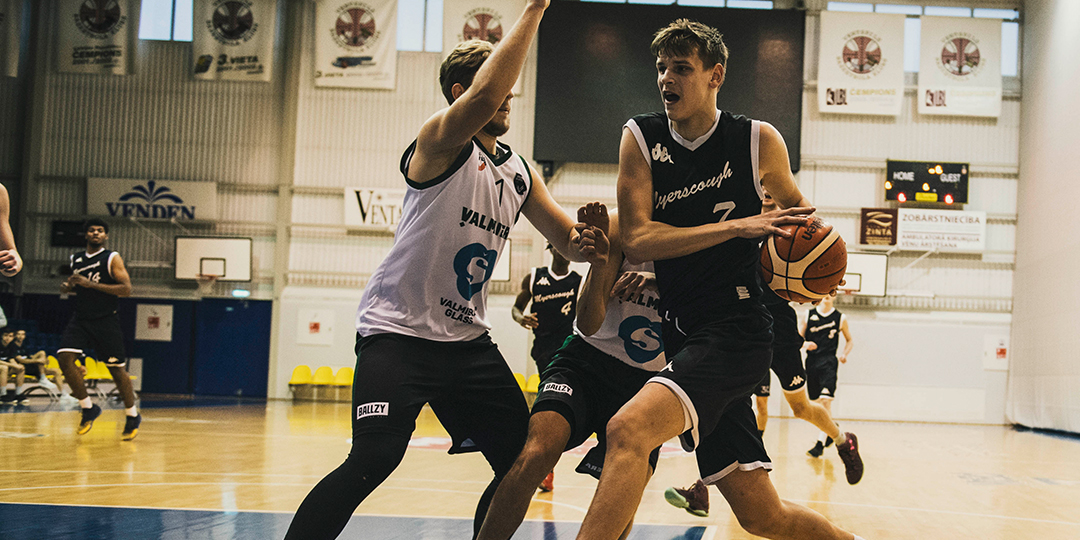 VENTSPILS, Latvia – Mate Okros led the team in scoring for a third-straight game and Myerscough defeated Valmiera 74-50 on Sunday morning.
Okros, who was named to the EYBL All-Star Five for Stage II, finished with 16 points, five rebound and five assists. The guard scored in double-figures in four-straight games, including a season-high 26 against Zalgiris, and averaged 13.4 points in five.
Lewis McGlasson connected on a trio of 3-pointers to add 13 points for Myerscough. Sanmi Fajana (11 points & 12 rebounds) and Callan Low (10 points) also reached double-figures scoring.
Myerscough led 34-25 at halftime and broke the game open by outscoring Valmiera 25-7 in the third quarter. Samuel Keita's jumped with 4:11 to go was the start of a 15-0 run.
McGlasson's driving layup with 2:18 remaining saw the lead swell to its largest a 74-43.
Kristers Elksnitis had a game-high 17 points and Roland Pulins added 12 for Valmiera, which was limited to 34.6 percent shooting. The Latvians never led and were outmuscled on the glass 48-22) and outscored in the paint (32-8).
@My_bball | #MySco