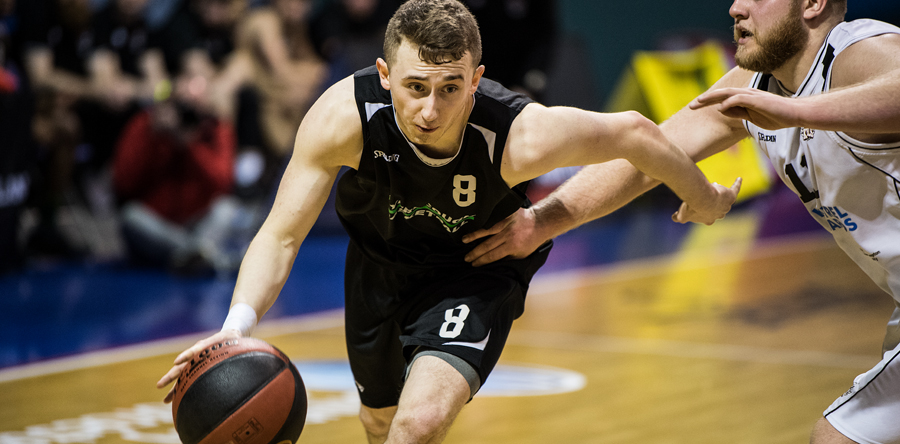 WORCESTER — Myerscough defeated Team Solent II 75-55 to claim its first Senior National Title in programme history on Sunday morning at Worcester Arena.
Konrad Kantorski led Myerscough with 17 points to go with six assists and earned National Shield Finals MVP honours in the win.
"It feels great — I'm really happy," said Kantorski. "We're a young team, but we've got a lot of guys with experience playing at a high level and this just shows what hard work can accomplish."
Myerscough used runs of 7-0 and 10-2 to open up a double-digit gap, which grew the lead to 51-33 after three periods of play. The Division 3 North leaders thrice held a 23-point advantage before Solent II fought to within 13 with under 1:30 remaining.
David Walsh, who knocked down four 3-pointers and finished with 16 points off the bench, however, added an exclamation point with 46 seconds and Myerscough scored the final seven points.
"We worked really hard in that game and we did it early," said Myerscough coach Neal Hopkins. "It might not show on the scoreline but I thought we were outstanding defensively through three quarters — we knew they had a run in them at some point but it was too late."
Edoardo Del Cadia added a double-double (15 points & 10 rebounds) and Callan Low had 12 points to go with eight boards for Myerscough, which shot 41 percent and had 25 total assists on 27 made field goals.
"Obviously it wasn't the result we wanted," said Solent II coach Sylvian Donneaud. "We wanted to perform a bit better but we didn't turn it on until very late in the game — still it was a good experience."
Daniel Bryan scored a team-high 16 points on 8-of-15 shooting for Solent II. Matthew Davis added 13 and Karl Teesdale had 11 in the loss.
NOTES: Myerscough outrebounded Solent II 42-37, including 12-10 on the offensive glass … Outscored Solent II 9-4 on second chance points … Myerscough scored 19 points off 17 Solent II turnovers … Landry Mayinga made his return from injury.
@My_bball | #MySco