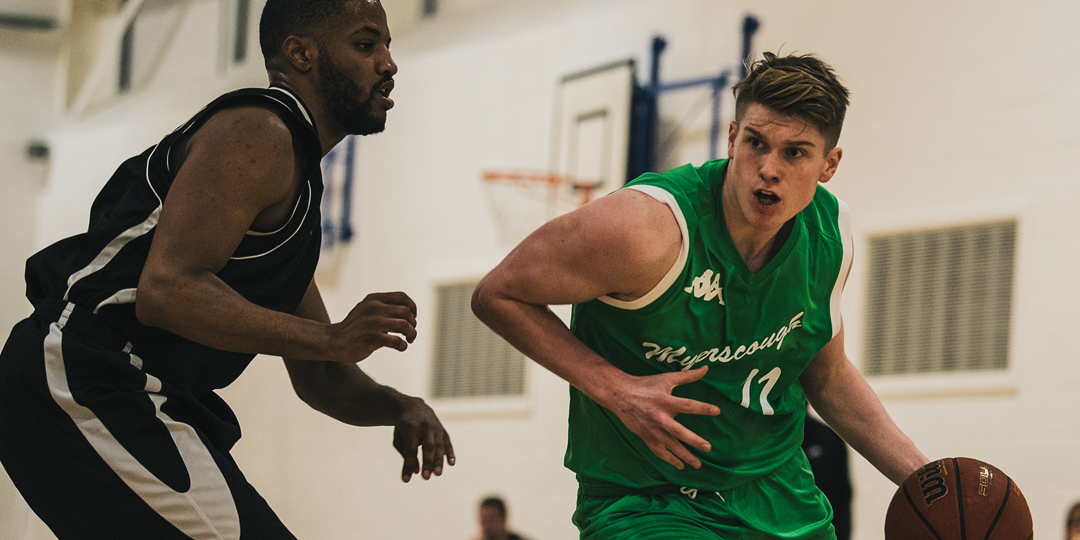 PRESTON – Myerscough faces a true road test when a pair of unbeatens meet in an early season EABL matchup at Charnwood College on Wednesday.
Flexing its depth, Myerscough breezed its way to a 3-o record behind a trio of double-digit victories, all of which were decided within the first quarter where Sco boasts a 64-24 scoring margin over opponents.
Charnwood has produced similar fortunes en route to the same mark, posting at least 100 points in every game. The Riders, however, haven't played in the league since a 109-46 victory over Newcastle on Oct. 10.
Wednesday's matchup against perennial powers in the North Conference is star-studded — four names split evenly break the current DENG Camp Top 10 — led by Myerscough's Mate Okros at No. 1. Niall Harris and Hosana Kitenege from Charnwood and Okros were EABL West Conference All-Second Team selections a year ago.
But Okros and Callan Low, ranked 10th, have been passengers for Myerscough, which swept aside foes James Watt College, SGS College and Newcastle.
Okros made his lone cameo appearance of the league play against SGS College recording nine points, five rebounds and three assists in under 10 minutes whilst Low has seen action in two games reaching double-figures scoring on both occasions.
"It's always great to get a chance to go up against some of the best players in the country," said Okros. "We're looking forward to a big game with a lot of excitement around it and we're coming in with a lot of confidence."
Fajana, who is currently 14th in the DENG Camp Top 20, has been the mainstay in the starting line-up, where he's averaging a team-best 15.6 points per outing. The 6 foot 8 forward is efficiently scoring the ball on 65.6 percent shooting and his length has been asset defensively, where he's made five blocks.
Lewis McGlasson — just one of six Myerscough players to feature in all three games — is adding 15.3 points off a dynamic bench. He leads the team with 12 made 3-pointers on 6.3 attempts per contest and he hit a season-best five in the latest win.
"The bench has been great so far this year," said Myerscough coach Neal Hopkins. "We know we have impact players that can come in and make a huge positive on the game and that's something we will continue to utilise."
Despite the success offensively, Hopkins has been critical of his team's proneness to turnovers and ability to crash the glass. Sco holds a plus-82 margin in rebounding, but has turned the ball over 75 times.
"The most important thing we can do is value each possession," he said. "It's something we have to do at a high level against Charnwood, who would like to force us into errors."
@My_bball | #MySco