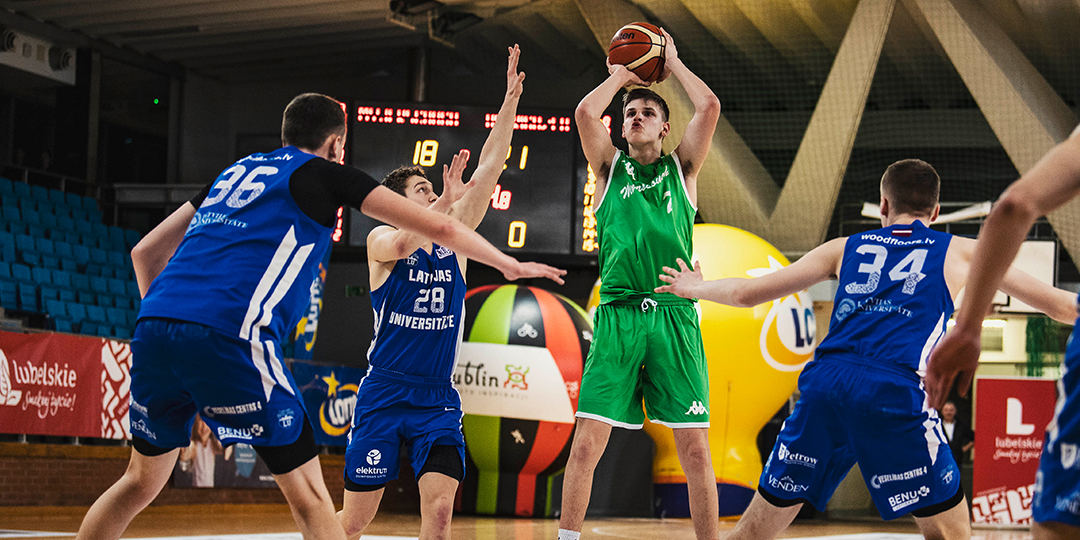 LUBLIN, Poland – Mate Okros scored a game-high 17 points and Amari Williams added a double-double, and Myerscough held off BS Riga 63-60 on Saturday to improve to 4-0 at Stage III of the EYBL.
Williams, who had 13 points and 13 rebounds, crashed the glass and finished the second chance effort to break a 60-all tie with a minute remaining. Gustavs Kampuss missed a chance to put Riga ahead and Robert Berze had two opportunities to tie the game either side of a timeout.
Rayon Brown (9 points & 11 rebounds) would then hit 1-of-2 free throws with 7.3 seconds left before Karlis Daga-Krumins saw a long-range attempt go wide of the mark.
"We were 4-0 through the last four games of Stage II and have rolled that over to an eight game winning streak," said Myerscough coach Neal Hopkins. "We now have an opportunity to finish with a perfect record in Poland and that's what we've set our eyes on."
Myerscough shot 40 percent from the field, and used its size advantage to out-rebound (39-31) and outscore Riga on points in the paint (34-22), but overcame its opponent hitting 10 3-pointers.
Everts Ramza had 14 points for Riga, who never led by more than two. Berze added 11 to go with seven rebounds and Daga-Krumins finished with 10.
Myerscough led by as many as 11 points after halftime, but the fourth quarter saw three lead changes and two ties over the final 4:26.
Berze completed a 3-point play to give Riga a 58-57 advantage with under four to play, but Lewis McGlasson restored Myerscough's lead on the fast break two possessions later.
"We're starting to become one of the teams others want to beat," said Myerscough guard Mate Okros. "We're getting strong wins against the big teams in the competitions and then backing that up."
@My_bball | #MySco