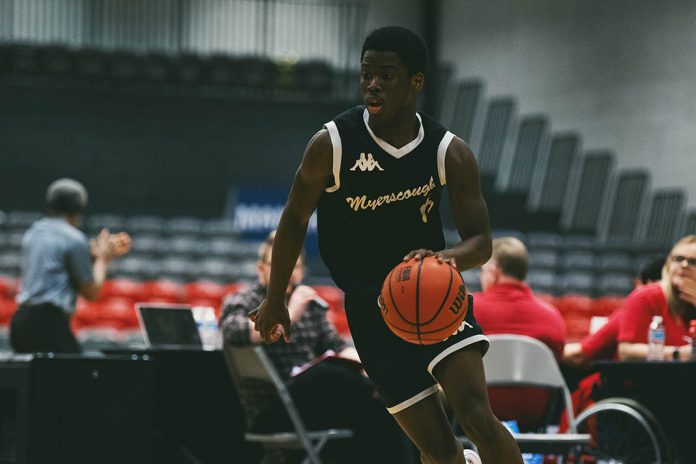 RIGA, Latvia – The bench provided Myerscough with a massive spark, as it held off BC Helsinki to start the EYBL season with a 54-49 win.
Sam Akano scored 15 points — 11 coming in the first quarter — off the bench. Mikey Irvine added nine for Myerscough, whose bench outscored Helsinki's 26-11.
"We got to see our guys play well, play badly, but ultimately, they did what they had to do to get over the line," said Myerscough head coach Neal Hopkins. "I don't think we can ask for much more in terms of our learning process than what that game gave us."
Myerscough led by as many as 18 points following Irvine's 3-pointer early in the second half. An 11-1 run had helped build a 37-19 advantage but Helsinki wouldn't go away.
Runs of 8-0 and 9-0 saw Helsinki claw its way back into the game and cut Myerscough's lead to 41-40. ROCKS then held their only advantage — a single point — before Lewis McGlasson hit a 3-pointer to push Sco back in front, sparking an 8-0 burst in the process.
Helsinki got within 52-49 of Myerscough, but Akano calmly converted a pair of free throws to close out the game.
Cristian Ahokas had a game-high 16 points for Helsinki, which hit eight 3-pointers. Kalle Koponen chipped in 10.
@My_bball | #MySco