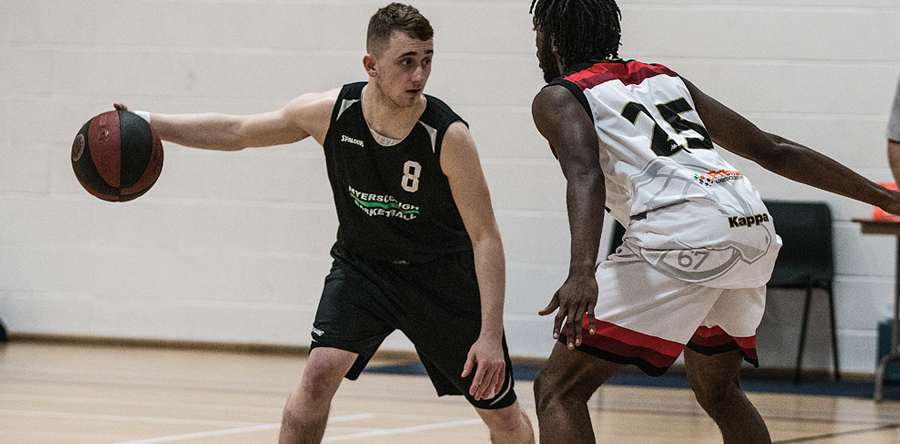 PRESTON, Lancs. — It was a complete role reversal from two weeks ago when Myerscough failed to see out a double-digit lead on the road.
Instead, Myerscough bounced back — overturning a 14-point deficit in the process — to hand Charnwood its first loss of the season.
Konrad Kantorski scored a season-high 31 points and Edoardo Del Cadia added 22 to go with 20 rebounds, which was his second 20-20 game, in Myerscough's 78-66 comeback win.
Charnwood (4-1) shot lights out in the first half en route to an eight-point halftime lead before extending that advantage to its largest of 14 with two minutes left in the third quarter.
Myerscough, however, rallied behind a 23-0 run, which lasted 10 minutes and spanned the final two quarters. Callan Low converted two free throws before Del Cadia hit a 3-point from straight on to end the third quarter sparking the hosts' resurgence.
"It's important to have games and lapses like we did [against Derby]. The guys dug a lot deeper and didn't take anything for granted when it counted," said Myerscough head coach Neal Hopkins. "It's great to see that they've used a negative experience in a positive way."
Hopkins was referring to Nov. 15th's defeat at Derby where Myerscough relinquished an 11-point lead with less than two minutes before ultimately losing in overtime. The story was much, much different on Wednesday with a more composed and ready Myerscough.
Myerscough held Charnwood scoreless until the 1:36 mark of the fourth quarter when Sesan Russell, who had a team-high 25 points, made two free throws. By then, Myerscough had built a 71-63 lead and a repeat collapse wasn't happening.
The hosts poured in 25 fourth-quarter points whilst the Riders managed just five — all from Russell.
"We had to stay composed and play our game — we came out a bit too excited when all we needed to do was execute each possession," said Myerscough guard Kantorski. "Ultimately we got the outcome we wanted."
Myerscough started both the first and second quarters in a lethargic manner, missing a combined 11-straight shots with three turnovers. Charnwood took advantage and established a 6-0 lead before Myerscough got off the mark with 7:24 in the opening quarter.
Daniel Chima came off the bench and provided a necessary third quarter boost, with his offensive board igniting Myerscough to within three. Del Cadia followed that up before the hosts took their first lead of the game since the score was 11-10.
Joe Bielak finish with 12 points — all coming in the first half and off four 3-pointers — and Hosana Kitenge added 10 for Charnwood, which hit five of its six threes in the opening 20 minutes.
@My_bball | #MySco