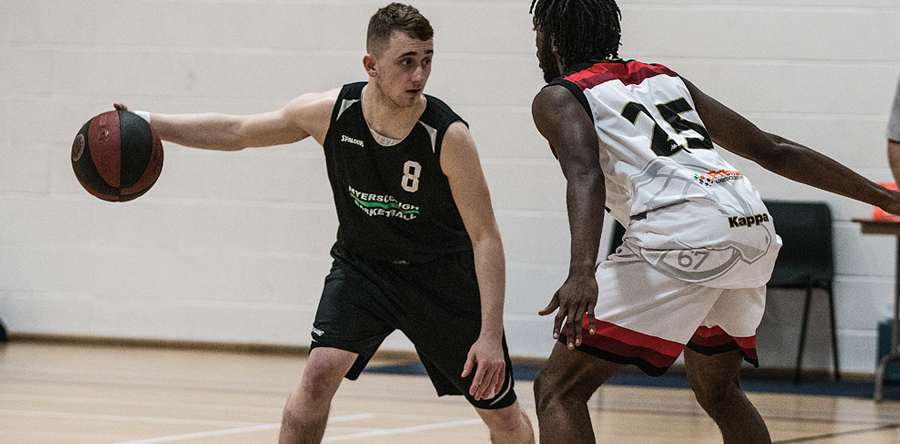 Myerscough heads to Charnwood College on Monday with a chance to clinch the EABL West Conference title on the team's final day of the regular season for the first time since 2015-16.
Sco enters Wednesday with a 10-1 mark in league play and currently sits in first place in the standings whilst Charnwood is 8-1 and, however, will have two games remaining on its schedule after tomorrow. Sco can also clinch the No. 1 seed and home court advantage throughout the the playoffs with a win.
Myerscough holds a 5-2 record overall against Charnwood including playoffs with wins coming by a 13.6 margin, and is 5-1 this season on the road. Sco's two defeats to Charnwood were both away from home with one coming in the EABL Playoff Final.
"It's no secret that us and Charnwood have been battling it out over the last few years and we've had a competitive history and we fully expect that to be the case tomorrow," said Myerscough coach Neal Hopkins. "They're going to want to come after us, especially after losing to us in November — But we want to avenge some of those title defeats, so the key for us is to be concentrated and ready to compete."
Last time out
Myerscough was without Konrad Kantorski and Mate Okros, but claimed an 84-64 victory over Allerton behind 18 points from Edoardo Del Cadia. Callan Low finished with 17 and Alex Roberts added 11 of his season-high 15 in the second quarter. Myerscough poured in 39 points to overturn a sluggish start, which saw it fall into a 10-point hole.
Charnwood picked up an 82-66 win against Derby College, with Sesan Russell scoring a game-high 23 points.
Last meeting
Myerscough rebounded from its lone loss in league play to best Charnwood 78-66, overturning a 14-point second half deficit in the process. Kantorski finished with 29 points and Del Cadia added 24-point and 21-rebound double-double. Joe Bielak scored 14 in the loss.
What to watch
Defensive intensity
[Control + Z] … Myerscough is forcing 21.7 turnovers per game, which it has converted into an average of 22.7 points. Sco has also averaged 13.2 steals and is led by Rayon Brown (3.4 SPG), who featured sparingly in the first meeting between the two academies.
Teams are averaging just 61.7 points on 36.2 percent shooting, including 23.9 percent from 3-point range, per contest — Despite holding a 43-35 halftime lead, Charnwood shot 27-of-75 (34.6 percent) in the first meeting and was kept to 23 points after halftime.
Play 40 minutes
Myerscough sunk into an early deficit in the first meeting with Charnwood, but recovered to claim an important victory to keep it in the running for a conference title. It is now time to capitalise on that effort with a 40-minute performance in a hostile road environment.
"We need to turn up with our minds on the end goal which is winning and as a team we need to block the external factors out and keep our focus the whole game," said Myerscough guard Mate Okros.
Who to watch
Myerscough: Martell Elly
A punch off the bench, Martell Elly finds ways to impact the scoreline averaging 4.0 points, 3.2 rebounds 2.4 assists and 1.6 steals per game.
Charnwood: Sesan Russell
One of the premier players in the country, Russell ranks second in the league in efficiency and sixth in scoring with 18.3 points per game. The guard is also first on the team with 6.3 assists and first in the league with 5.7 steals.
Game notes
Tip-off for Myerscough's regular season closer is set for 5 p.m. at Charnwood College in Loughborough.