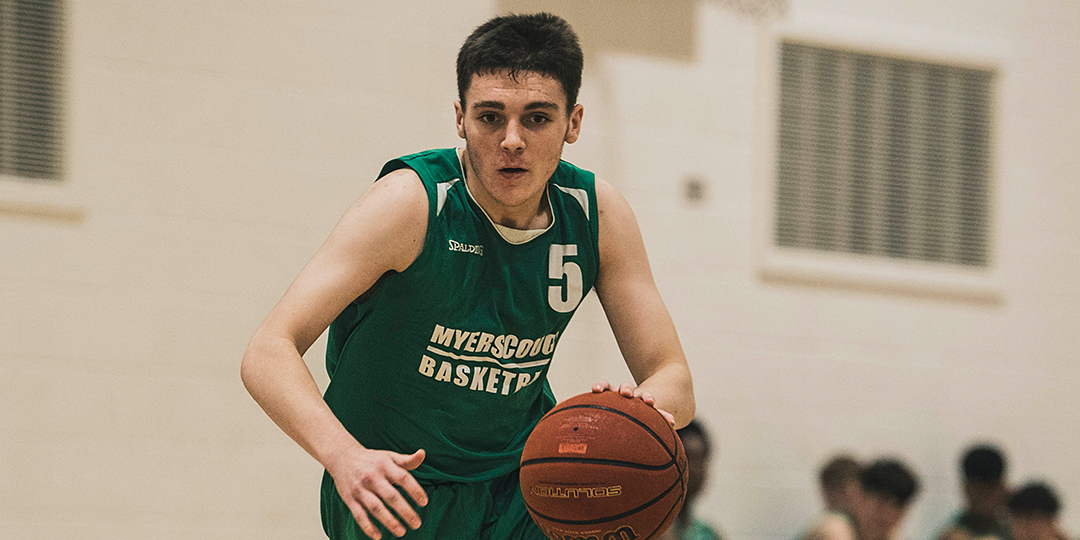 WALSALL – Myerscough continued its dominance in the AoC Sport Premier Cup and Knockout Cup competitions, winning both on Wednesday for a third-straight year.
The Preston-based Academy backed up its stranglehold on the Premier Cup with a comfortable 81-58 win over Haringey.
Ben Nailer then came through in the clutch sinking a pair of free throws with three seconds remaining to lift Myerscough to a 65-63 win over Richard Huish in the Knockout Cup to complete the three-peat.
"We have certainly had a nice grip on the AoC competitions over the last few years," said Myerscough head coach Neal Hopkins. "We are really committed to winning — sometimes it doesn't go our way — but fortunately, we have been able to really make them our own."
The wins secured the second and third national titles that Myerscough claimed over a four-day stretch following its triumph as Under-18 Men's National Champions on Sunday.
@My_bball | #MySco