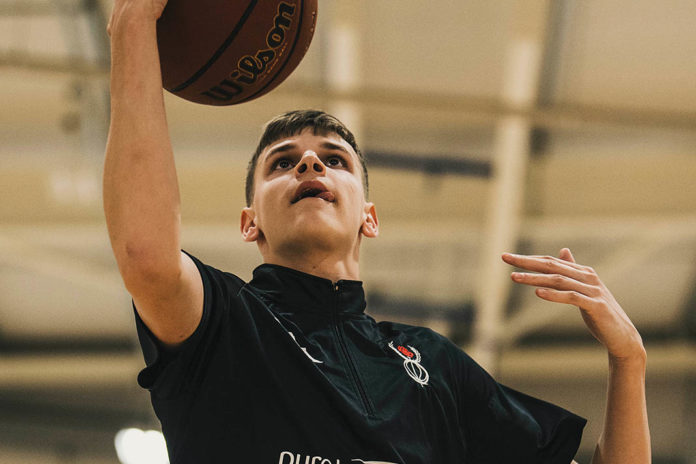 PRESTON — Myerscough Basketball Academy had fun on Twitter to ring in the New Year by finding out who the public voted to the Myerscough: Team of the Decade.
The 20 players — from a list not fully exhausted — combined for numerous individual accolades and team successes during their time at Myerscough and, ultimately, have helped drive the Academy's prestige within British basketball upward since its founding in 2013.
"I want to recognise everyone who has made the last seven years what they have been – the players and their parents," said Myerscough Programme Director Neal Hopkins. "We have been incredibly fortunate to have worked with some of the best talents from within the United Kingdom and further afield. There is not one person who has not left a lasting impression at Myerscough."
Altogether, the group accounts domestically for 15 total EABL All-Conference Team selections, including seven First Team picks, three EABL Conference Player of the Year recipients, six EABL Player of the Week awards. Two among the list finished the season ranked as the No. 1 DENG Camp prospect and eight have found themselves placing in the top 20 overall.
Myerscough's success has firmly stretched into Europe and the European Youth Basketball League (EYBL). The international recognition, which includes multiple places on junior national teams, extends further with two players having attended Basketball Without Borders (BWB) Europe.
The Myerscough: Team of the Decade Bench, meanwhile, is made up of those finishing second in voting while the final two spots on the 12-man roster are the two highest percentages remaining.
Konrad Kantorski (2016-18), G
Konrad Kantorski was a two-time All-EABL North Conference Second-Team selection. Kantorski, who led the team in scoring and assists, guided Myerscough to the EABL North Conference Championship and a birth in the EABL Finals in 2018. He shot 44.9 percent from 3-point range and had the league's best free throw percentage during the 2017-18 season.
"It was great being part of the Academy as it was growing," said Kantorski, currently with the Edinburgh Kings. "The focus was to win, but the culture of consistent hard and smart work made it inevitable that the Academy would go on to have the success it has had."
The 5-foot-10 guard captained Myerscough to its first-ever senior title, the National Shield in February 2018, and the Academy would go on to add the regular season and playoff championships in a historic season.
"Just the ultimate competitor," said Hopkins. "The amount of memories Konrad gave us is almost uncountable – play after play he just delivered. He is one of those guys you love to watch and he's even more fun to coach, and he was a fundamental part in our historic 2017 treble winning season."
Kantorski would end the 2017-18 season ranked as the No. 8 DENG Camp prospect.
Mate Okros (2017-19), SG
Mate Okros had a highly decorated career at Myerscough. A four-time EYBL All-Star Five selection, Okros led the Academy's run to the SuperFinal in 2018-19 where his 14.3 points per game ranked fourth in the league.
The 6-foot-6 guard reached double-figures scoring in 16 of 18 games during his lone EYBL season, including a stretch of 12-straight games. Okros posted a season-high 26 points in Myerscough's signature win over BC Zalgiris at Stage II in Ventspils.
"Myerscough was a place I could really focus on my development and work towards the goals I had set for myself," said Okros. "Everyone is afforded the opportunity to get better and that not only leads to individual growth but success as a team. The Academy is always looking to build its profile abroad and the EYBL was a chance to put our names out there against the some of the best junior teams in Europe."
Okros was vital to Great Britain's success in his two appearances at the FIBA U18 European Championships. He ranked second on the team in scoring at 10.8 points per game and third in assists with 2.3 per contest in 2018.
Okros, who was selected to the EABL All-First Team (2018) and All-Second Team (2019), attended the 2018 BWB Europe in Belgrade and finished the 2018-19 season as the No. 1 ranked DENG Camp prospect. He fielded numerous collegiate offers during his second year at Myerscough before committing to Drexel.
"Mate is the ultimate professional," said Hopkins. "He is really someone who I marvel. His dedication is something you rarely find these days and his growth during his time at Myerscough is something to be proud of. He left us completely ready and his transition to the NCAA at Drexel has been seamless and his success is inevitable."
Kyle Carey (2015-16), SF
Kyle Carey was instrumental to Myerscough claiming the 2016 EABL North Conference regular season championship, including scoring 31 points to go with 13 rebounds in the clinching game against Charnwood to earn Player of the Week. The 6-foot-6 guard was named North Conference Player of the Year and selected to the All-First Team after averaging 19.1 points, 9.5 rebounds, 3.6 assists and 1.8 steals in 10 games.
"It means a lot to be able to give back," said Carey. The London native coaches at the Myerscough Summer Camps. "Hopefully what I've done [while at the Academy] helps to inspire the next generation to work hard and add to Myerscough's future success."
His 2015-16 season, which culminated in being ranked as the No. 1 DENG Camp prospect, translated into a spot on the Great Britain squad at the 2017 FIBA U20 European Championship Division B in Greece.
"Kyle's winning mentality really set a precedent and is something that we reference all the time," said Hopkins. "He is someone who has really challenged me as a coach and I appreciate that more than he will know."
Zion Tordoff (2015-17), F
Zion Tordoff marked the second consecutive year a Myerscough player was named EABL Conference Player of the Year. Tordoff, who was an All-Second Team selection the previous year, earned a spot on the league's All-First Team after averaging a double-double (19.1 points & 10.9 rebounds) in 2016-17.
"There's been a lot of high quality players that have been in the Myerscough programme since it was established," said Tordoff. "The help of all the coaching staff, players and facilities the Academy offers was instrumental in my development for the two years I was there and it's an honour to be included in a Team of the Decade."
The 6-foot-8 forward and Bradford native finished his last season at Myerscough, which included being named MVP of the U18 National Cup Finals, ranked in the DENG Camp top 5.
"A lot of people won't know of the knock-backs Zion has had through injury or on his basketball journey. He's seen it all, but hasn't quit," said Hopkins. "He gets on with it and I am so proud of what he's achieved. His talent goes without question and he had a huge impact on the programme."
Tordoff has since gone on to win the Region IX regular season and conference tournament championships with Casper College and he is currently playing for NCAA Division I's Marist College.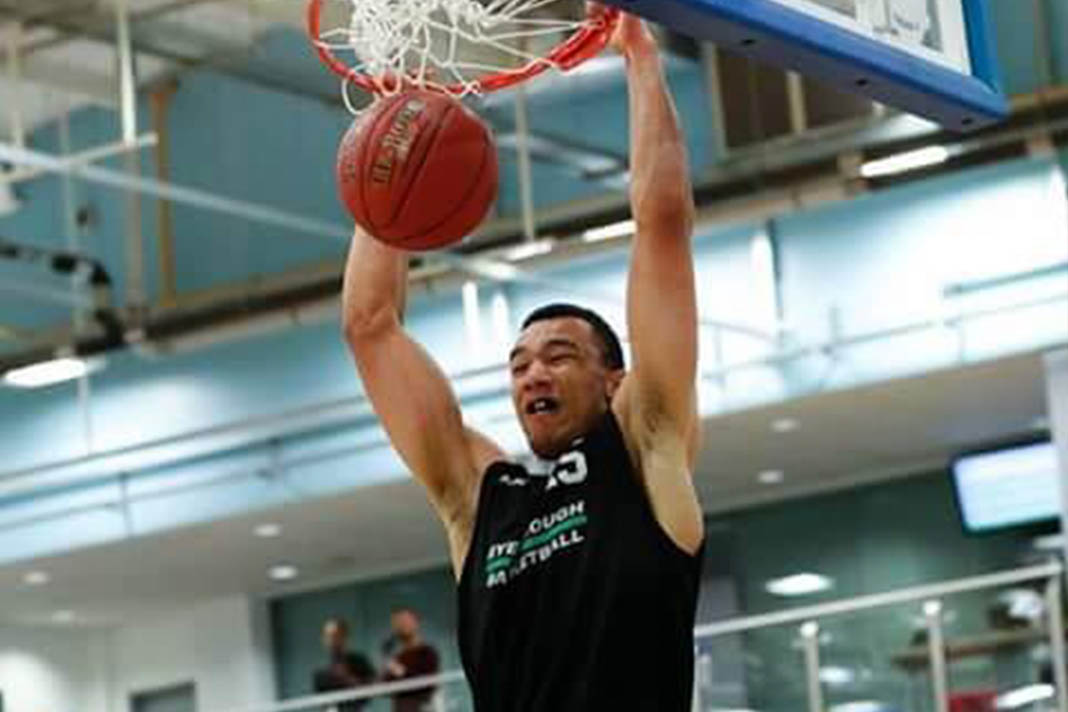 Earl Russell (2014-15), C
Earl Russell was part of the 2014-16 undefeated EABL team that won the North Conference regular season and playoff championships. The 6-foot-8 centre also played a role in the AoC Premier Cup run.
"I'm proud of the legacy my teammates and I left behind — We put Myerscough on the map," said Russell. "It's amazing to see how much Myerscough Basketball has grown since then and I hope our championship banner will provide inspiration for years to come."
"Earl was the ultimate teammate," said Hopkins. "I'll never forget the 'Making of Earl'. It was a notorious field session where he was dead last in everything, but I think he learned more about himself. He was a huge part of our EABL winning team, which set the foundations for our recent success."
Russell enjoyed a two-year JUCO career at Western Wyoming before seasons at Saint Leo and Rio Grande.
Myerscough: Team of the Decade Bench:
Bradley Kaboza (2018-current), G
Alex Roberts (2014-16), SG
Callan Low (2016-18), SF
Amari Williams (2018-current), F
Sanmi Fajana (2018-current), C
Myerscough: Team of the Decade Final 2:
Cian Hickey (2014-16), G
Edoardo Del Cadia (2016-18), F