Levice, Slovakia – Myerscough's third season in the European Youth Basketball League kicked started over the past few days as the Preston-based academy faced off against teams from Slovakia, and Czech Republic. Despite falling short on the opening day against a talented SVK selection team made up primarily of Slovakian national team players, Myerscough bounced back in convincing fashion on day 2 as they dispatched of USK Prague from the Czech Republic.
The 2023 edition of the SuperFinal is made up of 9 teams from six different countries, split across 3 different pools whereby results in the pool stages determines seeding for the classifications 1-9.
| | | |
| --- | --- | --- |
| Pool A | Pool B | Pool C |
| SBK Junior Levice Slovakia | USK Prague Czech Republic | London Elite United Kingdom |
| Vienna United Austria | Myerscough College United Kingdom | Budapesti Honved Hungary |
| CS Dinamo Bucharest Hungary | SVK Selection Slovakia | College Basket Italy |
Thursday 18th May
Game 1 | Myerscough BA 64 – 73 SVK Selection (Slovakia)
(12-20, 18-15, 19-22, 15-16)
Myerscough struggled to overcome a slow start as they slipped to an opening day loss at the EYBL SuperFinal. Trailing by as many as 13 at one point, Myerscough cut it back to a single possession game twice down the stretch but ultimately came up short. Despite winning the rebounding battle, SVK were able to capitalise on Myerscough's 24 turnovers and outscored them in second chance points to claim the win.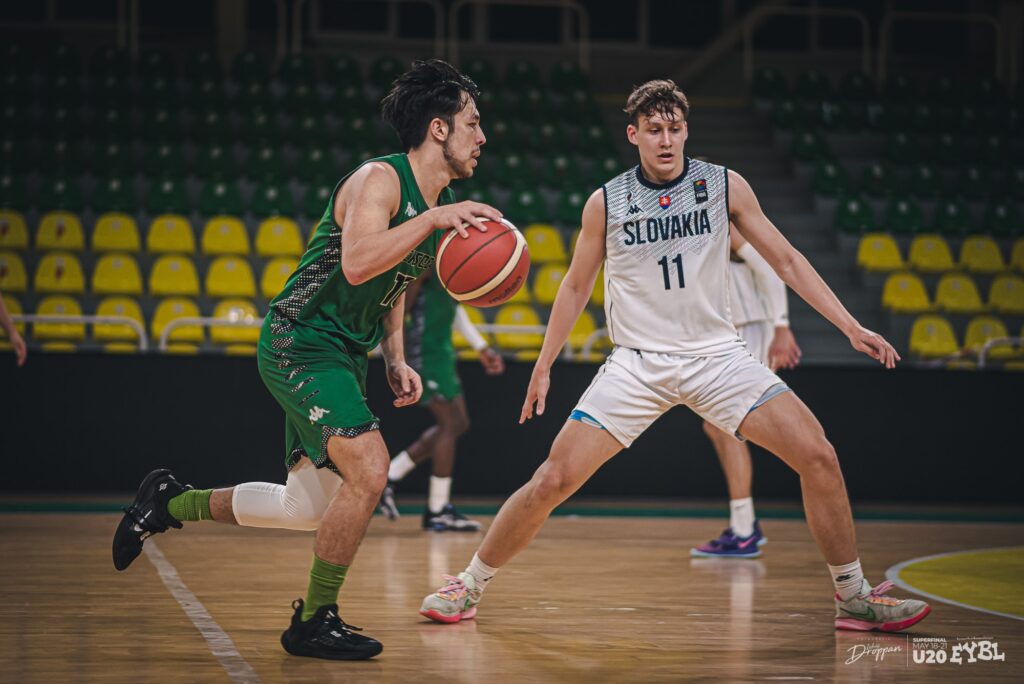 Top Scorers: Euan Birch had a team-high 16 points as he connected on four three-pointers. Dayvantia Campbell-Deeble supported with 12 points on 4-9 FG to go with 8 rebounds. Peter Asante did a little bit of everything as he finished with 8 points, 11 assists and 9 rebounds.
SVK were led by Daniel Koller's game-high 19 points whilst Richard Ondrus and Maros Simko joined in double figures with 11 and 10 points respectively.
Friday 19th May
Game 2 | Myerscough BA 74 – 60 USK Prague (Czech Republic)
(22-12, 15-17, 13-16, 24-15)
Myerscough bounced back in dramatic fashion to tie their record on day 2 of the SuperFinal. Leading by as many as 14 points in the third quarter, Myerscough saw their lead evaporate as USK flew back to tie the game on a long range three-pointer. However, strong defense in the final quarter combined with some big-time plays fuelled a 17-6 run which saw Myerscough rebuild their double-digit lead, control the game and secure the victory.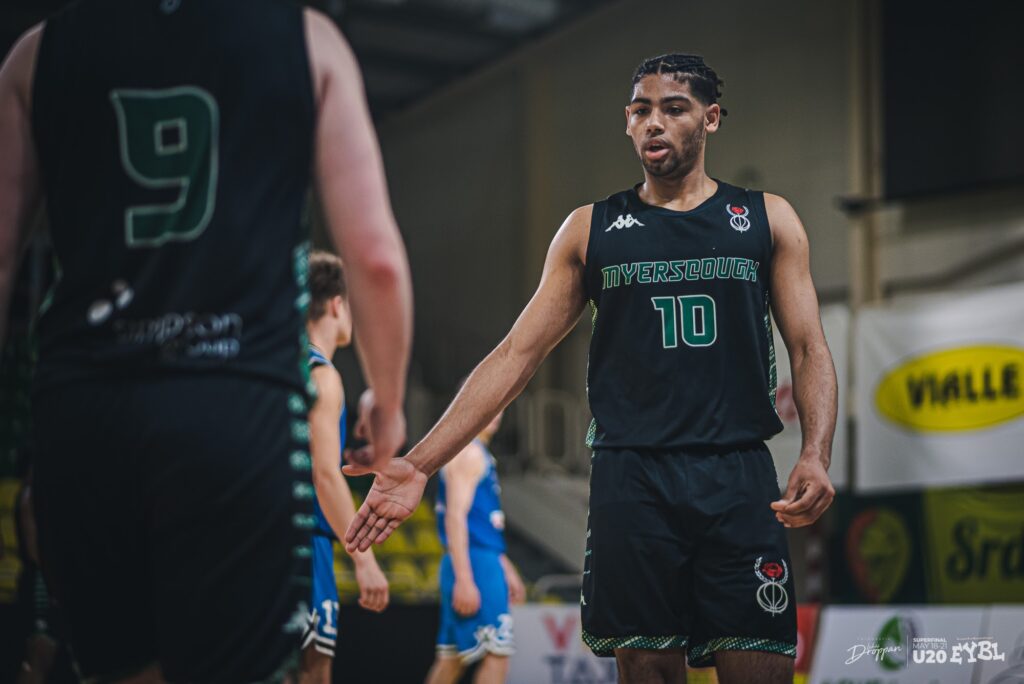 Myerscough shot 45% from the field (27/60 FG) including 37% from three-point range (10/27) whilst holding their opponents to just 32% (22/67 FG) and 18% from three-point range (3/16).
Top Scorers: Peter Asante led four Myerscough players in double figures on a perfect 8-8 FG as he had a game-high 19 points. Stephen Asante and Euan Birch closely followed with 14 points each whilst Dayvantia Campbell-Deeble controlled the paint with an efficient double-double of 11 points and 12 rebounds
USK Prague were led by Matyas Jezek and Lukas Dejmek who both contributed with 16 points each.
Myerscough's 1-1 record across the opening two days would see them drop out of contention to play for the championship crown and instead battle the other two teams with the same records for a chance to finish inside the top-4 out of the 46 teams that have competed across the EYBL North and South divisions this season.
Due to scheduling concerns Myerscough will have to wait until Sunday before they return to the floor and match-up with two more new opponents in the form of College Basket from Italy and hometown SBK Junior Levice, the junior arm of the club current academy coach Mike Bernard won a European Championship with back in 2011.
Sunday 21st May
12:40 (11:40pm GMT) Myerscough BA v College Basket (Italy)
18:00 (5pm GMT) Myerscough BA v SBK Junior Levice (Slovakia)
Livestream and Livestats will be shared through our social media platforms before tip-off.  
Photo Credit: Lukas Droppan
@My_bball | #MySco