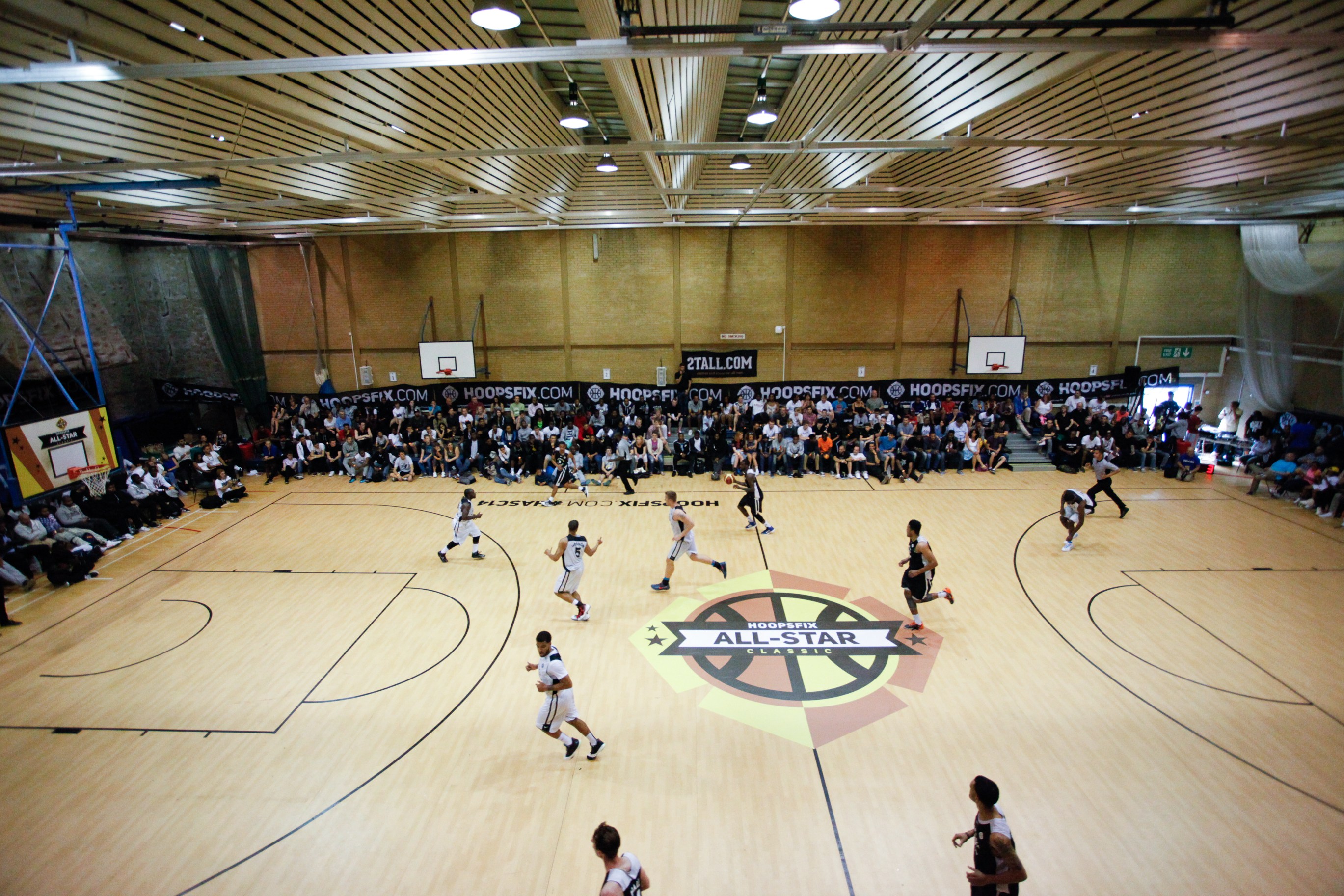 Myerscough College trio Emmanuel Kabengele, Earl Russell and Alex Roberts have answered the call of their country and will take part in a one-day showcase of British basketball designed to inspire and assist a new generation of players.
Building upon its inaugural year in 2014, the Hoopsfix All Star Classic, is a showcase of the top British junior basketball talent in the country, featuring an Under-19 and Under-17 game.
The event has been organised by British basketball website Hoopsfix.com and all proceeds from the day will go towards the Hoopsfix Foundation – a not-for-profit initiative dedicated to helping grow the game of basketball in the UK which funds the event.
Kabengele, Russell and Roberts will join the rest of Britain's best ballers on the court at Brixton Recreation Centre in South London, on Saturday, May 23, to celebrate the talent that exists in the county and give something back to the sport that means so much to so many.
Myerscough are thrilled that the three players have been invited to take part in such an important event and hope the club's fans will support them there too.
"I'm extremely pleased to have been picked," said 6'3″ guard, Roberts. "For me, it's great to know that my talent and hard work is being recognised and I'm excited to showcase my talent and play with the most talented players in the country.
"I'm looking forward to getting on the court and playing with some of the most talented ballers in the country."
2015 EABL Final MVP, Kabengele added: "It's great to be recognised, and I'm looking forward to playing against the best players."
A community coaching session will take place in conjunction with the event, which will see youth players London being put through their paces by Reach & Teach, the official grassroots development partner of the Hoopsfix All-Star Classic.
Sam Neter, owner of Hoopsfix.com, added: "We're really excited to be back for our second year, and in what better place than Brixton Rec, the unofficial home of British basketball.
"We've gathered some of the top elite talent in the country to put on a show and have no doubt they will, it should be an awesome day."
Limited tickets, which are expected to sell out quickly, are available online at hoopsfixallstarclassic.com, and will not be available on the door.
Proud supporters of the Hoopsfix All Star Classic include Molten, 2tall.com, Sportserve Ltd, BasketballDirect.com, Bigfoot Basketball, Reach & Teach, 5or6, Always Ballin', Let Me Play, CocoPro and Wilkie TV.
To be automatically entered into competition to win a Molten basketball and more, talk about the event on Twitter, Facebook (make your status update public) and Instagram, using the hashtag #HASC15.
More details available at hoopsfixallstarclassic.com.