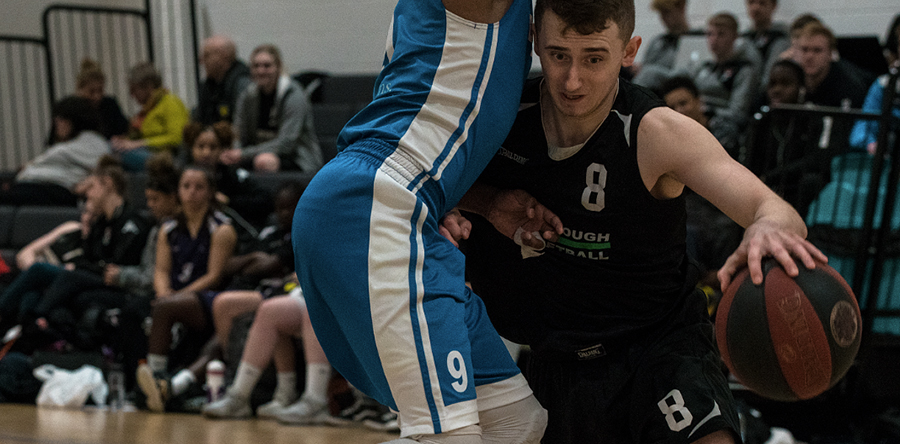 PRESTON, Lancs. — Both the Myerscough EABL and WEABL 3×3 teams advanced to the Academy League 3×3 National Finals after finishing the regional qualifiers at Myerscough College undefeated.
The National Finals take place on Jan. 10, with Charnwood, Barking Abbey, Oaklands and Loreto also qualifying for the event in London.
Myerscough swept through the qualifiers, which took place on Wednesday at the High Performance Centre, with a perfect 4-0 record in both divisions. The regional hosts tipped off the tournament earning victories over James Watt (EABL) and Nottingham (WEABL) by five and four-point margins, respectively.
"I really enjoyed playing that type of format, especially playing it here at Myerscough and having the support from all the Academy" said Myerscough guard Mate Okros. "We talked about having fun and expecting from ourselves to get through the finals, but we just wanted to enjoy it."
Wins against Loreto (W 19-12), Derby College (W 21-13) and Allerton (W 17-11) follow for the men's team whilst the women claimed further results over Loreto and Nottingham.
The women came back to beat Nottingham, who also advanced from the Myerscough region, after trailing 10-7 with under two minutes left. Shauna Harrison scored from 3-point range in the extra session to get the win.
"It was different being a position where we are coaching ourselves," said Myerscough guard Harrison. "It is our decision — it's what we think we should be doing in certain situations and that helps us improve as players."
Edoardo Del Cadia led the four Myerscough players in the competition with 6.5 points in four games. Konrad Kantorski scored 22 total points and Mate Okros contributed 4.0 per game.
Milly Knowles was instrumental in the success of the girls, scoring 30 total points (7.5 PPG). Harrison added 2.5 points per game and Kyra Smith was chipping in 2.3.
@My_bball | #MySco