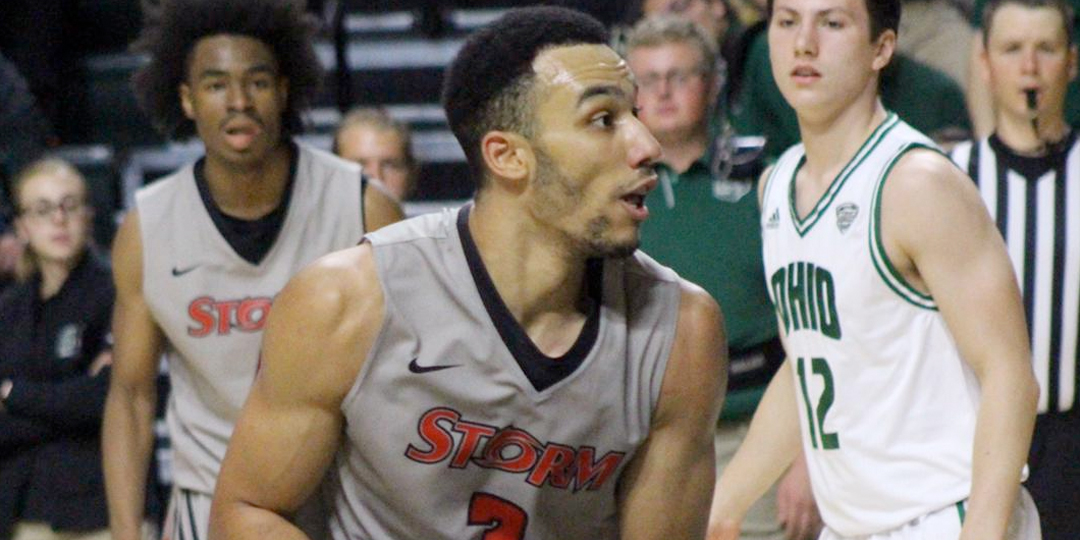 PRESTON – Former Myerscough student-athlete Earl Russell has signed his first professional contract with the Glasgow Rocks. The Rocks finished fifth in the British Basketball League and reached the BBL Trophy semifinals in 2018-19.
"Achieving my goal of becoming a professional basketball player means the world to me," Russell said. "I've put in a lot of time and hard work, and I'm delighted that I will be able to continue playing the sport I love."
Following a career at Myerscough where he won the EABL National Championship, Russell received an athletic scholarship to Western Wyoming Community College in the United States. He went on to play for Saint Leo University before graduating from the University of Rio Grande in May 2019.
"The basketball programme at Myerscough has prepared me well for a professional career," he added. "Coach [Neal] Hopkins has had experience coaching at the BBL level, so I've definitely benefited from his knowledge. I've been able to meet players who were great role models in the league, like David Aliu and Mike Bernard, and through them I've learned what it means to be a professional.
"My time in America provided me with the next stepping stone to continue to improve my game and play against good competition."
Russell averaged 10.2 points and 6.9 rebounds in 31 games during his one season with the Red Storm. He scored in double-figures 13 times last year and hit 57.3 percent of his shots.
@My_bball | #MySco