Myerscough's Spas Nikolov has committed to the University of Winnipeg for the 2017/18 season.
Spas becomes the second Myerscough student in as many days to sign a full athletic scholarship and will now head to Canada to join up with the Wesmen. 
"Myerscough helped me in a lot of different ways and I can only be grateful for that." said Spas. 
"The whole coaching staff helped me recognise my weakness and showed me ways to improve them daily. One very important improvement was my overall fitness levels and how to use my power on court."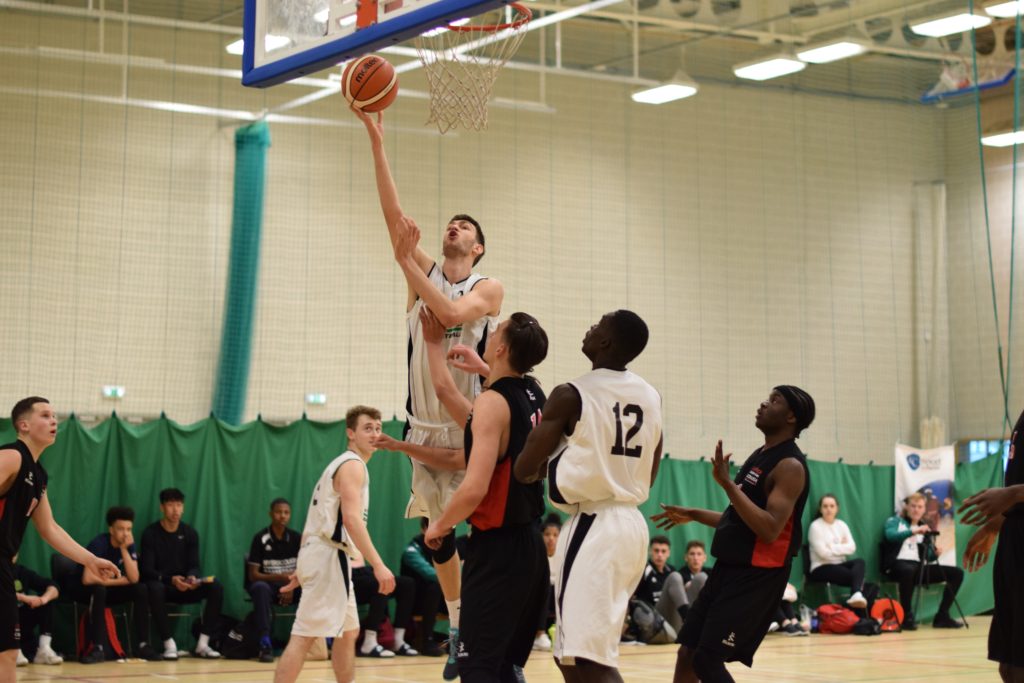 Standing at 6'10" Spas moved to Myerscough from Bulgaria where he has represented his native country at U16, U18 and the U20 level. 
Accustomed to being on the road, Spas is now looking forward to his opportunity at Winnipeg, who finished the 2016/17 season with a 12 and 8 record as well as a quarter final appearance in the National Championships. 
"It fells great to have the opportunity to play and study at the high level Winnipeg university offers. It means a lot to me as being able to do both (study and play) was a main goal for me!" 
Spas grew into a major role in NBL Division 1 with (academy partners) the Lancashire Spinners where has was known for his high IQ and technical ability. He also had a stellar season for Myerscough where he helped lift the AOC National Cup title as well as registering a final 4 appearance in the EABL. 
"Spas has grown beyond our expectations this year, he commitment and work ethic has been unquestionable and he is fully deserving of this next step." Said Myerscough Head Coach Neal Hopkins.  
"Winnipeg are picking up a great person in Spas, I have no doubt he will be a huge success."
Everyone at Myerscough would like to wish Spas and the Wesmen the best of luck.