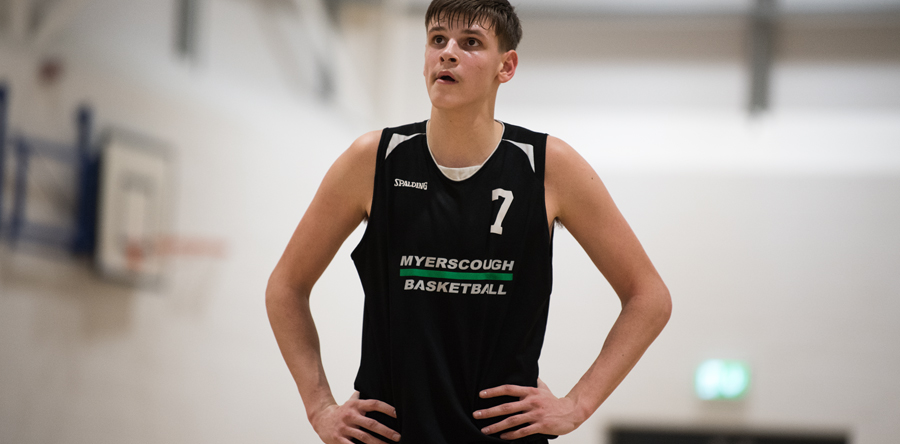 PRESTON, Lancs. — Mate Okros scored 24 points to go with eight rebounds and Callan Low had 20 points to help top-seeded Myerscough beat No. 4 seed City of London Academy 83-62 on Thursday and advance to the EABL Final Four.
Edoardo Del Cadia added 18 points, 14 rebounds and five assists for Myerscough (12-1), which never trailed to reach its fourth consecutive semifinal where it will host No. 2 Canterbury (10-4) on Wednesday.
CoLA trailed by as many as 14 points in the opening half, but chipped away at a 10-point deficit with a 5-0 run to close within 42-37 with six minutes left in the third quarter. Okros, who had 13 in third alone, however, would score seven-straight points to extend Myerscough's lead back to 47-37.
"CoLA played us with a different kind of intensity that we haven't seen this year and were really disruptive and made it hard to find a rhythm, but we found other ways to score and punished their mistakes," said Myerscough coach Neal Hopkins. "We did a great job weathering their run and came out the backside of it with a bigger and stronger one."
Myerscough capitalised on the spark provided by Okros and outscored its opponent 19-4 over a five minute stretch to finished the quarter to push CoLA out of reach.
"Our boys are very good at being inconsistent," said CoLA head coach Sterling Muschett. "We came up here with a game plan of trying to take it to Myerscough, and we did that in spurts but when we did it just didn't last enough."
Louis Norton-Cuffy had 17 points and Peter Turay added 13 to lead CoLA (8-7), which saw its season end for a second consecutive year in the playoffs against Myerscough despite shooting 42 percent.
NOTES: Myerscough converted 28 CoLA turnovers into 15 points … Myerscough had 13 steals … Rayon Brown had five steals … Myerscough assisted on 22 of 33 made field goals … Myerscough finished 9 of 30 from 3-point range … Myerscough out rebounded CoLA 44-34 … Myerscough outscored CoLA 20-4 off second chance points.
@My_bball | #MySco