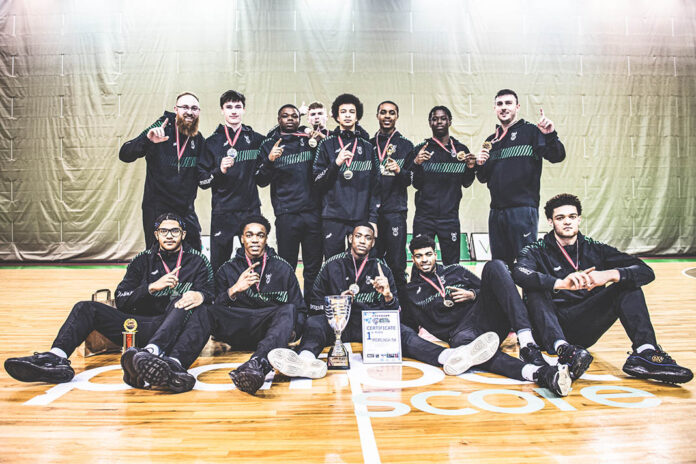 PRESTON – Myerscough Basketball has dropped Episode 3 of SCO: The Podcast, which is titled "My European Adventure" and looks at the Academy's journey into Europe and the European Youth Basketball League.
The podcast, which will drop weekly at 10 a.m. on Mondays, gives voice to the stories of Myerscough Basketball Academy student-athletes past and present, as well as the coaching staff and those who have helped shape the programme.
Episode 3 sees Sam Chigbo talk about the impact of Myerscough playing in Europe had on his decision to do his final year at the Academy. Bradley Kaboza and Amari Williams then join the programme together to discuss their two years playing in the EYBL and the differences between Year 1 and Year 2. The show wraps up with some special guests dropping by to share their EYBL memories, including alum Rayon Brown, Callan Low, Jamie Gray, Ade Adeniran and Corey Samuels.
Listeners can access SCO: The Podcast on Apple Podcasts, Spotify, Google Podcasts, TuneIn + Alexa, Stitcher Radio and via the Myerscough Buzzsprout page.
Be sure to hit the follow/subscribe button to know when new episodes are out!
@My_bball | #MySco